When Your Garage Door Sensor Is Not Working Properly, Our Garage Door Repair Experts Can Offer You With Fast Garage Door Sensor Repair in Sunland.
Laser sensors keep your garage door from closing on any person or object while the door is in motion. When these sensors are out of line, your garage door will not open and close all the way. If you are having problems with your Garage Door Closing, then the most likely culprit is the safety sensors. The garage door safety sensors are meant for safety and keep the garage door from closing or crushing something or someone and from locking someone in the garage. Garage Door Safety Sensors are an important feature that may require a homeowner's attention from time to time to ensure proper garage door function. A garage door that does not close as a result of the sensors, is a common issue we have seen with most of the garage doors. If in any case, safety sensors of your garage door have stopped working, contact us at Sunland Garage Door Repair of Sunland. We have remedies for these malfunctioning safety sensors.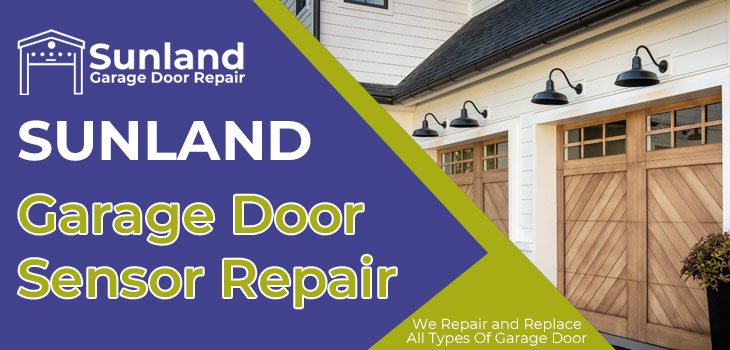 Common Issues with Safety Sensor in Sunland
Sunland Garage Door Repair offer repairing and adjustment services for the following troubles:
Misaligned Sensors
Obstacles in the Sensors Path
Damage to the Photo Eye
Electrical Problems
Connection Issues
Dirty Lenses
Sunland Garage Door Safety Sensor Repair
Here are some possible reasons that your garage door safety sensors do not work:
Old Age of the Garage Door Opener
Battery Problem
Track Not Aligned for the Garage Door Opener
Photo Eye Sensor Repair in
The Line of Sight

Garage Door Safety Sensor Adjustment in Sunland
Sometimes the sensors will burn out or rats, mice even dogs will chew the wires of safety sensors. There are many names of safety sensors such as photo eyes, Infrared Safety Beams, sensors, and black boxes at the bottom of the Garage Door Tracks. These infrared safety beams keep your family safe and not having the garage door close on a vehicle, person, child, or pet. If the safety sensor system of your garage door is not working, it is a matter of risk to the security and safety of your garage. You need a professional to adjust the safety sensor of your garage door. Sunland Garage Door Repair in Sunland has all the remedies of safety sensor adjustment. We have the skills and professionalism to get the job done rightly and perfectly in minimum time and expenditure.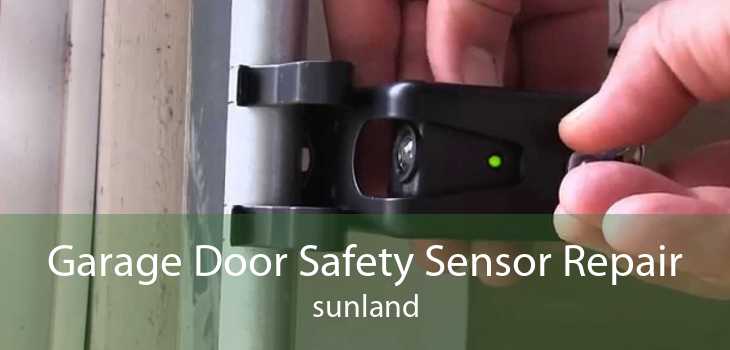 Sunland Garage Door Opener Sensor Repair
A garage door professional has the experience and knowledge of working with many different types of systems and has the tools and equipment needed to fix the problem. Sunland Garage Door Repair has been serving the garage door sensor opener needs of Sunland area. We have installed thousands of garage doors on Residential Garage Doors and Commercial Buildings. The quality of the work we do and the excellent service each of our customers receives, make us prominent and reliable in the industry of garage door repairing company throughout Sunland. Our Garage Door Repairing Services are pocket friendly for every client throughout. We provide the best garage door opener sensor repair services with the most competitive and challenging prices. We look forward to assisting you with your garage door issues. Sunland Garage Door Repair of Sunland professionals have the experience and knowledge of working with different types of safety sensor systems.